ML-SHW-XXX-YY-LH
Collimated Laser Diodes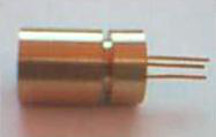 The ML-SHW-XXX-YY-LH Series are low cost collimated laser diodes for volume application. Available wavelengths start from visible red and go to near infrared with output powers from <1mW to 5mW.
Applications:

General Features:

Pointing
Alignment
Positioning

Available with red and infrared output
Fixed focus
Search by Tags
LD Collimators & Diffractive Optics
Model
Wavelength
Power
Operating Temp.