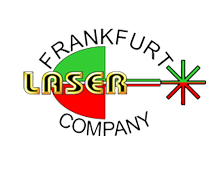 Beam Splitter
General information on Diffractive Beam Splitter
Output beam:
The input beam is replicated precisely in the pattern determined by the beam splitter. Large area input beam (e.g. 5 mm beam) will have overlapping points until the pattern has propagated enough to separate the points by 10 mm (twice the input beam diameter). Since the output pattern is a far field pattern it may take several cm of propagation for the full pattern to develop.
Input beam:
Any collimated (or nearly collimated) laser beam or white light source larger then 100µm and smaller than diffractive element aperture.
Auxiliary optics:
The angle between points can be altered using simple lenses, but individual beamlets will also be affected independently of the pattern (e.g. collimating diverging pattern will also make individual beams to converge and then diverge after passing through the focus point).
Uniformity:
Varies, typically 5%-25%, depending on the pattern. Large patterns will have lower uniformity due to a drop-off in intensity in the outer points.
Diffraction efficiency:
Approximately 60%-80% @ 633 nm
Search by Tags
LD Collimators & Diffractive Optics
Add