We in Social Media
Join and connect with us:
01.10.2010
Frankfurt Laser Company - Newsletter 02/10
Dear Customer,
Welcome to the latest edition of our newsletter, with updates on our products and company news. Over the coming months we will be participating in a range of exhibitions and look forward to seeing you there, read on for further details.
Frankfurt Laser Company
---
Distribution of Anteryon Lenses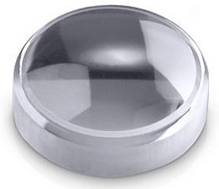 Frankfurt Laser Company is pleased to announce its partnership with Anteryon of the Netherlands. Frankfurt Laser Company is able to offer its customers in Germany, Austria and Switzerland Anteryon aspheric collimating lenses, which are produced using glass replication technology. The lenses are an excellent complimentary product to our expanding laser diode portfolio. Advantages of the lenses include
Excellent performance
Small and light design
Reduced components in optical system
These lenses are available in a wide range of specifications and can also be custom made upon request
HAML-E Laser Diode Module with Separate Driver Unit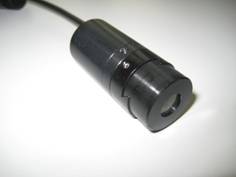 As an update to the extensive range of laser diode modules, Frankfurt Laser Company has introduced another version of the popular HAML module. This version HAML-E uses the same technology as the standard module, but has a separate unit for the drive electronics. The advantage of this is that it allows the optic head to be small to be fitted where space is limited. The unit also has the advantage of being able to use interchangeable optics where necessary. The unit still retains all the features associated with the HAML which include
Optional modulation digital and analogue
Interchangeable optics
Adjustable focus
New Line-up of Low Cost 532nm Green Modules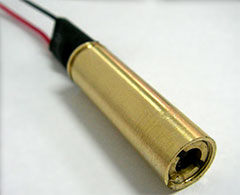 FCGMFrankfurt Laser Company offers a new line of low cost DPSS green modules. We are offering a complete range to suit even the most demanding customer requirements. The range features modules with output from 1-100mW in, point, focusable point or line form. For particularly demanding applications we offer a 5mW version with a wide operating temperature range from -5 to +50°C. For precision applications where a narrow bore sight is needed we are able to offer either 1 or 5mW modules with a bore sight <5mrad. For detailed datasheets please click here
Applications:
| | |
| --- | --- |
| » Positioning | » Metrology |
| » Pointing | » Quality control |
| » Alignment | » Machine vision |
Quantum Cascade Laser Diodes
Frankfurt Laser Company has now an updated range of QCL's available online. The FNPL range covers wavelengths in the range from 5.2µm to 13.4µm, with powers up to 200mW. The units are ideal for gas sensing and illumination in the Mid and Far Infra-Red range. Custom wavelengths and mounting are available
High Brightness Fiber Coupled Pump Laser Diode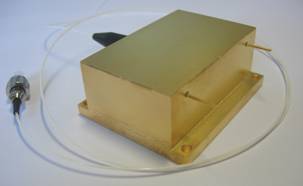 Due to the rapid developments in the laser technology, Frankfurt Laser Company is pleased to offer the FBLD-9XX-50.00-2Pin. This fiber coupled laser diode has an output upto 50W from a 105µm core fiber with NA 0.15 / 0.22 and available wavelengths are 915, 940 and 976nm.
Applications:
| | |
| --- | --- |
| » Pumping fiber laser | » Micro welding |
| » Medical use | » Direct diode and Fiber lasers |
| » Life and Health sciences | » Material processing |
---
Exhibition News
Over the coming months Frankfurt Laser Company will be present at the following exhibitions and we would be delighted to see you there too.
Vision 2010
November 9-11, 2010
Hall 6, Booth #6B47
BIOS 2011 - Stuttgart, Germany
January 22-23, 2011
South Hall, Booth #8600
The Moscone Center
Photonics West 2011 - San Francisco, USA
January 25-27, 2011
South Hall, Booth #600
The Moscone Center
San Francisco, USA
« back «

An den 30 Morgen 13
D-61381 Friedrichsdorf
Germany

E sales@frlaserco.com
T +49 (0) 6172 27978-0
F +49 (0) 6172 27978-10

Legal
· All rights reserved ·
Attribution, Credits and Copyrights
generated by
MATRIX-CMS