Exhibitions & Events
24.06.2019
27.06.2019
Hall B2, Booth #401
Yellow Diode Pumped Solid State Laser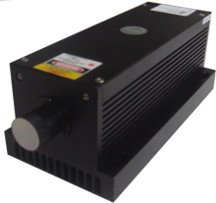 FLC offers Yellow and Orange DPSS Lasers with wavelengths from 570nm to 620nm.
Please contact Frankfurt Laser Company for more details.
For technical information & quotations please » email us

Search by Tags
Manufacturer
FLC
Lasence
Eblana Photonics
Wavelength Range
Visible
Low Noise
low cost
UV
IR
Laser Type
Laser Diode
CW Laser Diodes
Wavelength Stabilized Laser Diodes
Fiber-Coupled Laser Diodes
Laser Diode Modules
mini laser
Specify your Search

Model
Wavelength
Power
Power Range
Operating Temp.
577nm
0.1W
10 to 100mW
10 to 35°C
577nm
0.5W
100 to 500mW
10 to 35°C
577nm
3.5W
1.2 to 3.5W
10 to 35°C
589nm
0.05W
1 to 50mW
10 to 35°C
589nm
0.08W
1 to 80mW
15 to 30°C
589nm
0.1W
1 to 100mW
10 to 40°C
589nm
0.1W
1 to 100mW
15 to 35°C
589nm
0.2W
50 to 200mW
10 to 35°C
589nm
0.2W
100 to 200mW
15 to 35°C
589nm
0.3W
200 to 300mW
10 to 35°C
589nm
4.5W
800 to 4500mW
10 to 35°C
594nm
0.03W
1 to 30mW
10 to 35°C
594nm
0.1W
50 to 100mW
10 to 35°C
/en/ajax/productFilterResult/~cid.259~did.1~nm.14~nc.159/b23ccd124f9a6fed89ecbb882c48b6be.html


An den 30 Morgen 13
D-61381 Friedrichsdorf
Germany

E sales@frlaserco.com
T +49 (0) 6172 27978-0
F +49 (0) 6172 27978-10

Legal
· All rights reserved ·
Attribution, Credits and Copyrights
generated by
MATRIX-CMS